About Gary
"Be content but not satisfied." Robin Sharma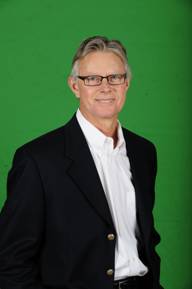 Gary Born is fiercely committed to guiding his clients to achieve peace of mind knowing that every detail has been carefully looked after to ensure a smooth transition to their next home while obtaining the best possible price. Gary knows that one's home makes a powerful difference in how people contribute to the world. He is committed to finding that perfect living environment for his clients.
If you are looking for a real estate agent that is a proven professional who can guide you to address the worries about finding the ideal home, the concerns about receiving top dollar and the anxiety of preparing your home for sale you've come to the right place. He has over 30 years experience working with diverse clients with similar worries and concerns and guiding them to achieve remarkable results and feel well cared for.
Backorders Moved Me Forward
"My path to become a REALTOR® began at an early age. I remember the words of my father, "Don't work for someone else if you can work for yourself." His advice about the importance of being independent drew me to commission sales. I loved the sales process identifying client's needs and then going about the process of satisfying them. Unfortunately, in my chosen industry of medical sales this process involved more time dealing with product backorders than selling. When I discovered that in real estate there are no backorders, I thought I'd died and gone to heaven. The fact that I could help the client with their most important purchase of their life added to my delight. What lights me up about this work is knowing that I can really make a meaningful difference in people's lives."
What Sets Gary Born Apart?
Gary's high integrity, intuition and calmness have helped to build trusted long-term relationships with hundreds of clients of all types. Gary Born particularly looks forward to the opportunity of working with mature clientele. What sets Gary apart from other REALTORS® is his dogged persistence to keep going until the job is done and done right.
5 Things About Gary Born That Might Surprise You
1. Gary Born has what is unofficially reported to be "the cutest dog in the world". Gryffin is a Bichon Frise (white fluff ball). Though not the most obedient, Gryffin actually has the ability to make grown-ups speak in "baby talk".
2. Gary Born has completed 4 marathons, the last one in New York. In spite of having a bad case of diarrhea he managed to complete the race. He earned the distinction of being the only runner to visit each "Johnny on the Spot" at every watering station.
3. Although not considered to be a slow learner Gary has listened to Oprah's series of 10 meetings with Eckhart Tolle where they discuss his book "A New Earth" more than 25 times.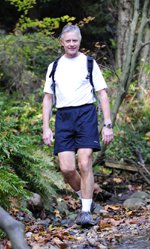 4. Gary Born believes strongly in real estate ownership so much that he has ownership in 6 properties.
5. Gary Born has no lack of energy. You'll find him hiking the mountains of the North Shore, road and mountain biking, snow shoeing and downhill skiing. He finds that exercise grounds him, rejuvenates him and gives him a calm that he carries into his relationships.
Client Relationships
Clients say remarkable things about the impact their relationship with Gary has had on their life. Example comments include:
"Gary's marketing approach was outstanding….Gary's experience and thoughtful advice was right on the money."
"Gary's professionalism and extensive marketing program along with excellent internet exposure resulted in a quick sale of our town home."
If you want sound advice, honesty, integrity, professionalism and a great negotiator, Gary Born delivers."
"Having Gary for my real estate agent to support and guide me was very helpful."
"Gary's strategic advice & professionalism ensured successful negotiations."